Interim Executive Management in Switzerland
Our mission, your success
Companies
Find your interim executive!
Our interim executive managers take action without delay to ensure the success of your transition. These interim executives, also called interim executive managers, carry out ad hoc interventions to ensure the operational efficiency and performance of your projects, leading your teams through each and every phase.
Procadres International Suisse is licenced as a private placement firm at the cantonal level, and licenced by the Canton of Geneva as well as at the Federal level by the SECO, and is therefore approved to carry out placements both in Switzerland and internationally:
An immediate placement solution for companies wanting to make the transition from interim to permanent employment

Identification of a pool of managers for permanent positions (through a discreet, rapid, and non-advertised procedure)
​

Our Expertise
Stand-in Management

Sectors covered
80% of our clients are large Swiss and international groups while 20% are SMEs, start-ups and other organisations (federal or cantonal authorities, cantons, municipalities and NGOs).

Professions
All of the company's operational management and support functions are represented in Procadres International's interim executive management assignments.

Assignments
Across the interim executive management market, which has been growing in size for many years now, we have carried out more than 350 assignments, some 30% internationally.
Procadres International Switzerland in figures
Years of assignments in Switzerland
International partner countries
Why turn to interim executive management?
Your business needs to undergo change. Accelerating growth if you've been boosted by the crisis
Sustaining your business if you have been affected by the crisis? From managing a cash flow crisis to improving the key functions throughout the supply chain
Implementing large-scale innovation programmes requiring both additional management resources and operational advice on site: digital transformation, Industry 4.0, e-commerce, internationalisation.
Faced with the challenges and issues represented by these changes, interim executive management is the best solution in order to ensure the mobilisation of qualified and experienced managerial skills in a manner that suits the current uncertain, challenging circumstances. Procadres International offers interim executive management solutions in Switzerland and abroad which can meet the needs of any type of company, including specific types of businesses, such as those held by Private Equity funds or those with NGO status.
Procadres International is able to position experienced Interim Executive Managers in your company within 72 hours who meet all the requirements for your field of activity. A Procadres International partner provides assistance while the interim executive takes office and supervises the progress of the assignment together with the client up to its successful conclusion, sharing their own expertise, which is transformed into operational advice.
How long do interim assignments last?
The initial duration of an interim assignment is rarely less than 6 months. The average assignment lasts 9 months and may, in some cases, be extended once or several times, depending on the needs of the client, and may exceed 2 years.
What are the main sectors concerned by interim executive management?
All sectors are covered, including the medical and non-medical NGO sector.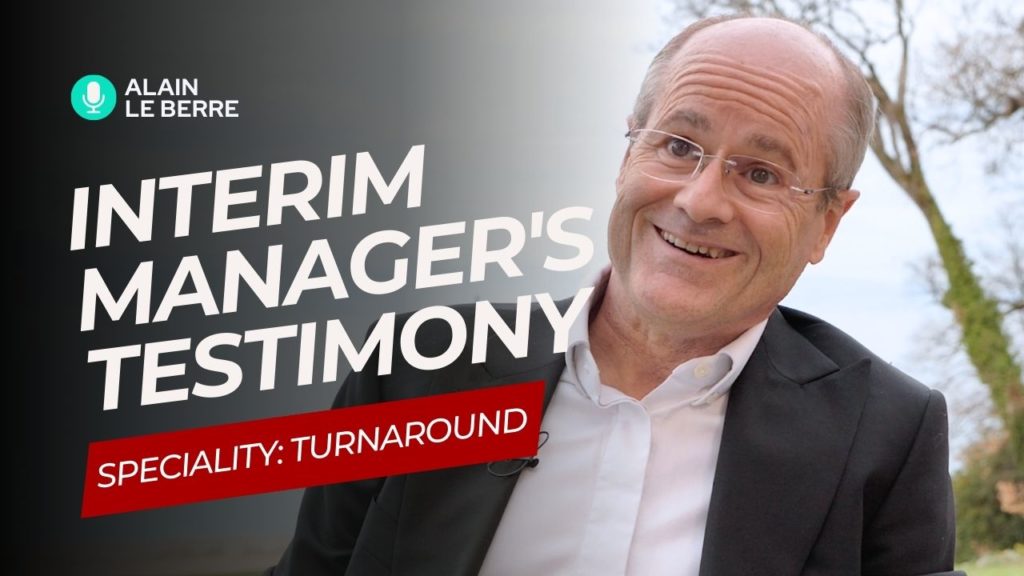 Alain Le Berre is an experienced interim manager who has officiated in many countries around the world (Switzerland, Germany, France, Gulf...
Our labels and partnerships